We provide a specialist programme of up to 12 weeks structured and personalised domestic abuse support for adult victims. The aim being to increase safety and enable them to achieve identified support outcomes, improve their wellbeing and promote recovery.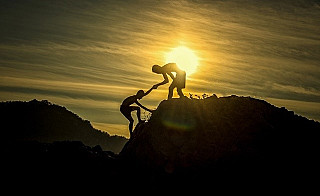 Have you experienced any of the following in the last 6 months?
Physical abuse, violence, or threatening behaviour
Repeated emotional or psychological abuse
A pattern of controlling/coercive behaviour
Stalking
Financial Abuse
Sexual violence and/or abuse
So called honour based violence and/or female genital mutilation
Threats to seriously harm or kill
Recent separation, imminent planned separation from the abuser or are you still living with the abuser
If so, it's likely that you will be able to access our specialist programme of up to 12 weeks structured and personalised domestic abuse support.
Sometimes it can be difficult to identify or pinpoint specific types of abuse, especially where the abuser's tactics and behaviours are more subtle. It can feel confusing and you may even find yourself doubting your own judgement, something which is very common in victims who are subjected to psychological abuse.
We can help you to explore and make sense of your thoughts and feelings and provide the validation you need. We are here to listen and we won't judge or tell you what to do.
Please contact the support hub even if you're unsure whether you are experiencing domestic abuse. If you do not meet the criteria for the adult specialist support, there are other support options available.
We are here to help regardless of your situation or the level of abuse you are experiencing!
---
What to expect from the Adult Specialist Support
Following an assessment completed by the Support Hub, your case will be allocated to a Specialist Domestic Abuse Practitioner who will provide you with tailored support for up to 12 weeks. This will include one-to-one sessions, but may also include group therapeutic intervention and learning opportunities if you are interested in these, although they are not a requirement.
The initial support session will include a strengths-based assessment which involves the identification and exploration of your desired outcomes and if applicable, determining any needs and support for your children. It will also include developing a personalised safety and support plan.
Below is a list of some of the things that the adult specialist support service can help with:
Safety planning

Exploring options

Reducing the risk of harm and its impact
Emotional Support
Support in understanding the dynamics of domestic abuse
Access to our domestic abuse SAFE course
Access to financial and legal advice
Accommodation support
Support in criminal and civil court cases
Support to apply for a civil injunction
Support to improve wellbeing
Access to community support networks and services
Referring/signposting to internal and external services
Information and skills to support your children to address the impact of abuse
Identifying if your children would benefit from accessing specialist support in their own right via the Children and Young Peoples' service.
---
Our commitment to you:
We will:
Provide a non-judgmental and supportive approach
Work with you to increase your safety
Support you to explore options, and work towards an agreed action plan
Review our work regularly to ensure that your needs are being met.
Provide a confidential service (see below for further details)
---
Frequently Asked Questions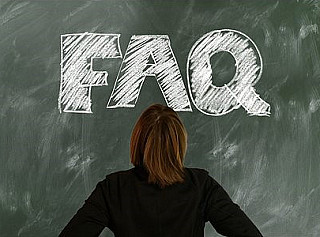 My case has been allocated to a worker, what can I expect?
Once your case has been allocated to a Specialist Domestic Abuse Practitioner they will attempt contact with you within 3 working days. They will make 3 attempted contacts using the safe methods that have previously been agreed with you. If your allocated worker cannot reach you after 3 contact attempts they will close your case and you will need to contact the Support Hub if require further support.
What is this strengths-based assessment?
It is a personalised approach that gives you control over your support. Together we can identify what you would like help with and the outcomes you want to achieve. It goes beyond focusing just on the risks by also exploring your strengths, skills, assets and resources which will help you in achieving your goals.
What if I change my mind about the support?
That's absolutely fine. Engagement with the service is completely voluntary and you have the right to withdraw from the support at any point. Please let us know if you no longer want support and we will close your case.
Will my sessions be confidential?
All information will be kept confidential and will not be disclosed to anyone unless;
You consent for us to do so

We are required to do so by law
We believe that you, or somebody else, is at serious risk of harm.
Examples of where we may need to break confidentiality are in the event of a court order breach, or a disclosure of harm or potential harm towards a child or vulnerable adult.
Should it become necessary to break confidentiality, where possible (i.e. it would not put you or someone else at increased risk of harm) we will explain to you the information that is to be shared, with whom and for what purpose/outcome.
How often will my sessions be?
The support we provide is generally structured into weekly or fortnightly telephone support sessions but support can also be face-to-face if required. This will be discussed and agreed upon with you following your initial assessment
What if I need more than 12 weeks of support?
We will support you to exit the service in a planned way. However, if it is identified you would benefit from additional specialist support then this may be arranged through our Recovery Support Programme