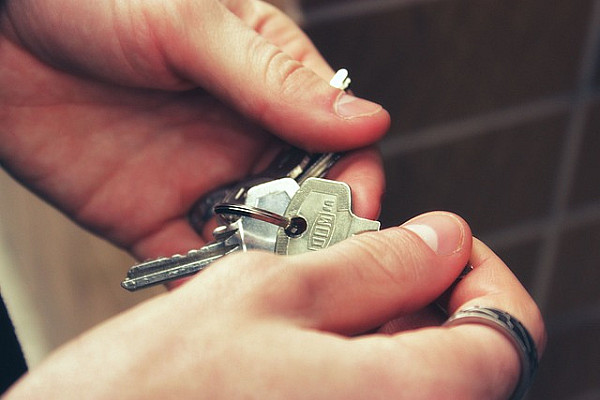 What is a Refuge?
A refuge is a temporary safe and secure accommodation for individuals and families fleeing domestic abuse. Refuges are available throughout the UK and provide a range of services. Some refuges are staffed 24 hours a day, while others offer daytime assistance with on-call support available during other times.
Certain refuges provide tailored support to meet the religious and cultural needs of individuals from specific ethnic or cultural backgrounds. Refuges may also offer disabled access and accommodations for those with special needs.
To ensure the safety of residents, the location and address of the refuge are kept confidential, and visitors are generally not permitted, except for specific professionals.
---
Who is it for?
Refuges are available to anyone experiencing any form of domestic abuse. However, it's essential to note that for safety reasons, refuges usually do not accept individuals or families from their local area. Therefore, if you are assisting someone in finding refuge accommodation, it's vital to communicate this to manage their expectations and enable them to make an informed decision.
Several factors should be taken into consideration, such as the victim's dependence on a support network and the complexity of their needs. Weighing the risks versus the benefits is critical since relocating hundreds of miles away could be detrimental, particularly if the victim or their children heavily rely on family and friends. Additionally, if court-ordered child contact must be maintained, it's important to choose a refuge that is within reasonable travelling distance. By considering these factors, you can help ensure that the victim and their family find a suitable refuge that meets their needs and circumstances.
---
How do I help someone source refuge accommodation?
As a professional, there are several ways to help someone source refuge accommodation.
If they reside in Lincolnshire, call the LDASS helpline on 01522 510041. If the person is open to LDASS and has a domestic abuse worker choose option 2, and your call will be diverted to the LDASS support hub. If the person is not open to LDASS choose option 1 and your call will be diverted to EDAN Lincs Refuge who are the main provider of refuge services in Lincolnshire.
EDAN Lincs Refuge has access to information on available refuge spaces in the UK and can offer contact details for refuges, as well as support with referrals if needed.
Contact the National Domestic Abuse Helpline: The National Domestic Abuse Helpline is a 24-hour service that offers confidential support and advice to anyone experiencing domestic abuse. They can provide information on available refuge spaces and refer individuals to appropriate services.
Contact the local authority: Local authorities are responsible for providing emergency accommodation for those at risk of harm, including victims of domestic abuse. You can contact your local authority's housing department to find out about available refuge spaces and other potential emergency accommodation options.
Please note that EDAN Lincs, along with other refuges, does not accept referrals from individuals who reside in close proximity to the refuge accommodation. This precaution is taken to ensure the safety of both the victim and the refuge residents, as abusers may be able to locate them easily. Furthermore, individuals with local connections are also unlikely to be accepted as this can heighten the risk of the abuser finding them.
---
Making a referral to EDAN Lincs Refuge
EDAN Lincs offers a variety of refuge accommodations in Lincolnshire, including multi-occupancy and self-contained units, as well as specialised units and dispersed safe houses in the community.
Before making a referral to our refuge, please ensure that you have obtained the victim's consent.
We recommend contacting EDAN Lincs refuge beforehand to check availability and discuss the suitability of a referral before completing the referral form.
Contact:
EDAN Lincs Refuge on 01522 510041 (Option 1)
Mon – Fri – 8.30am – 7pm
Sat – 10am – 5pm
Download the refuge referral form here. Email the completed referral form to refuge@edanlincs.org.uk
Once the referral is received, a comprehensive assessment is conducted with the victim to evaluate the safety and appropriateness of refuge accommodation on an individual basis. Typically, a decision is made within 24 hours of receiving the referral and communicated to both the victim and referrer.
---
Other accommodation options for those experiencing domestic abuse
There are several accommodation options available for individuals experiencing domestic abuse. These options include:
Emergency accommodation through the local council, such as hostels, hotels, or bed and breakfasts. As a professional, you can make a referral on behalf of the victim with or without children. Please refer to the Lincolnshire Duty to Refer Protocol for further information.
If there is a risk of violence, individuals fleeing domestic abuse are entitled to apply for housing to any local authority of their choosing. A local connection is not necessary in cases of domestic violence.
Temporary stays with friends or family members who can offer a safe environment. However, it's important to consider that staying with friends or family may make the victim more accessible to the abuser.
Private renting is also an option. Individuals can contact their local council's housing department for more information on general housing options and financial assistance.
If they wish to stay in their own home, they may consider obtaining an injunction to protect themselves and their children from the abuser. Information on injunctions is available at https://reducingtherisk.org.uk/injunctions
Also, click here for more information a victim's rights and options.
---
Safety planning
Safety planning is crucial to ensure the safety of individuals and their children who are leaving an abusive relationship, as they are most at risk during this time.
For important safety advice for those considering leaving an abusive relationship, click here.
---
How will they get to refuge?
When it comes to travelling to the refuge, refuge staff will work with the victim to explore travel options and provide guidance and support in arranging travel. An option available is the Rail to Refuge scheme, a joint initiative between rail companies and Women's Aid, where train operators cover the cost of train tickets for women, men, and children escaping domestic abuse travelling to refuge accommodation.
For more information on this scheme, visit https://www.womensaid.org.uk/what-we-do/supporting-our-members/rail-to-refuge/
---
What they should take to the refuge?
If possible and safe to do so, the victim should try to take:
Identification - birth certificates, passport, driving licence
Any school and medical records, contact telephone numbers of the school, GP or health visitor.
Money, bank cards, cheque book and credit cards
Keys – house, car, office
Prescribed medication and vitamin supplements
Benefit letters
Visas and work permits
Mortgage details or lease and rental agreements
Current unpaid bills
Insurance documents
Address book
Personal items – photographs, small items of sentimental value, the children's favourite items or small toys. Clothes and toiletries.
If it's not safe for the victim to gather these items they should not do so. The most important thing is getting them to a place of safety.