Access Refuge Accommodation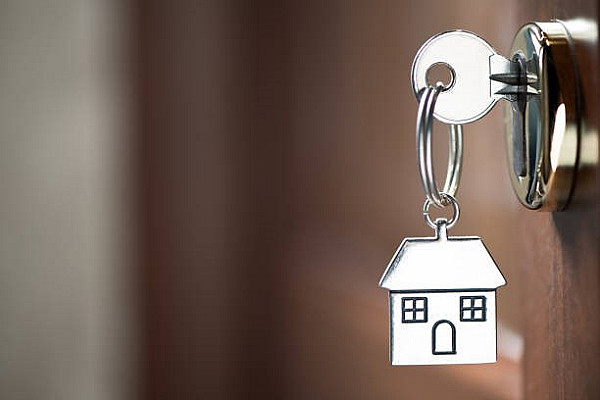 Domestic abuse refuges provide a safe and secure environment for individuals and families fleeing abusive situations.

Refuge accommodation offers a safe breathing space where you can access support to make future decisions free from pressure and fear. It is a place where you can rediscover your self-esteem and independence and begin to heal and recover from the trauma of abuse.

The location of the refuge is not disclosed to the public, and strict security measures are in place to protect the safety and privacy of residents.
There is a range of refuge accommodations throughout Lincolnshire from multi-occupancy and self-contained accommodations to specialist units and dispersed safe houses in the community. In self-contained or dispersed accommodation you generally have sole use of the facilities. In the majority of multi-occupancy refuges you will have a room of your own and there will be shared spaces such as a shared kitchen or lounge area.
If you are currently living in Lincolnshire and require refuge accommodation, you may wish to consider travelling further away in order to feel safe. We can assist with this as we have access to refuge vacancies across the UK.
---
What is it like to stay in a refuge?
Staying in a refuge can be a challenging and emotional experience at times, but it can also be a lifesaving and transformative one. Here are some things you might expect if you stay in a domestic abuse refuge:
Safety and security - One of the most important benefits of staying in a refuge is the safety and security it provides. Refuges are secure, confidential, and staffed by trained professionals who are committed to keeping you and your family safe.
Emotional support - Domestic abuse can be a traumatic experience, and staying in a refuge can give you the emotional support you need to heal and recover. Refuge staff can provide emotional support, advocacy, and other services to help you address the emotional impact of abuse.
Practical support - Domestic abuse can leave you feeling isolated and overwhelmed, but staying in a refuge can provide you with the practical support you need to rebuild your life. Refuges can offer help with obtaining benefits and finding housing, and other essential services to help you regain your independence.
Community - Staying in a refuge can also provide you with a sense of community and belonging. If you are in a multi-occupancy refuge, you will be living with other survivors of domestic abuse who understand what you're going through and can offer support and solidarity.
Challenges - Staying in a refuge can also be challenging. You may feel homesick or isolated, and adjusting to a new environment can be difficult. However, refuge staff are there to help you overcome these challenges and support you every step of the way.
---
How long can I stay in the refuge?
You can usually stay as long as you need to. Staff will help you to move into a safe settled home when you leave the refuge.
---
How much does it cost?
There is help and support available to assist with associated costs.
You usually have to pay rent but you will not need money upfront. Housing benefit usually covers the cost. Refuge staff can help you to make a claim. Some refuges may charge a nominal fee or ask for a donation to help cover the cost of services provided.
If you have to pay rent on the home you've left, you can usually claim benefits for both homes for up to a year as long as you intend to return to your old home.
---
How do I arrange refuge accommodation?
If you need refuge accommodation, here are some steps you can take:
Contact our Support Hub or EDAN Lincs Refuge. Staff will be able to provide you with information about available refuge accommodations and help and advise you regarding the application process.


EDAN Lincs Refuge
Tel: 01522 510041 Option 1
Mon – Fri - 8.30am - 7pm
Sat - 10am – 5pm
Call the National 24-hour Domestic Abuse Helpline - You can call the National Domestic Abuse Helpline at 0808 2000 247 for support and advice on how to access refuge accommodation. They can help you find refuge and provide guidance on what to expect.
Contact your local authority - You can also contact your local authority for information about available refuge accommodations. Your local authority may have a duty to provide you with temporary accommodation if you are homeless or at risk of homelessness due to domestic abuse.
Contact the police - If you are in immediate danger, you should call the police. The police can provide you with emergency assistance and support and can help you access emergency accommodation if necessary.
It's important to remember that seeking help can be a difficult and emotional experience, but there are people and organisations that are ready to support you. A professional working with you can make a refuge referral on your behalf. However, most refuges will want to speak with you directly in order to seek your consent and discuss your referral.
---
How will I get to the refuge?
Refuge staff will explore travel options with you and provide guidance and support in arranging travel.
---
Safety planning
A person is most at risk when they leave an abusive relationship, so safety planning is key to ensuring your and your children's safety.
Click here for important safety advice to follow if you are considering leaving an abusive relationship.
---
What should I take with me to the refuge?
If possible and safe to do so, you should try to take:
Identification - birth certificates, passport, driving licence
Any school and medical records, contact telephone numbers of the school, GP or health visitor.
Money, bank cards, cheque book and credit cards
Keys – house, car, office
Prescribed medication and vitamin supplements
Benefit letters
Visas and work permits
Mortgage details or lease and rental agreements
Current unpaid bills
Insurance documents
Address book
Personal items – photographs, small items of sentimental value, the children's favourite items or small toys. Clothes and toiletries.
If it's not safe for you to gather these items you should not do so. The most important thing is getting to a place of safety. The refuge staff will help you work the rest out when you get there!
---
What about my pets?
Some refuges accept pets. We can also access local pet fostering schemes to arrange care for your pets.
---
Is refuge right for me?
It is very important to consider your own support requirements when accessing refuge to ensure the service is able to meet your needs and those of your children.
Things to consider:
The location of the refuge
If you are heavily reliant on a support network (i.e. family and friends) then moving hundreds of miles away could be detrimental rather than beneficial. It's weighing up the risks vs the benefits.
If you or your children need regular access to specialist medical care, you might want to consider a refuge that is within travelling distance of this care.
If you need to maintain court-ordered contact then moving to a refuge hundreds of miles away without good transport links could be an issue.
Type of Refuge
Would you benefit from a refuge that is staffed 24 hours a day?
Do you need refuge accommodation with specific adaptations due to a physical condition or disability?
Do you prefer to be around people or do you prefer your own space and solitude?
Our advice is to be honest with the call taker when making a refuge referral. Make sure to communicate any specific needs that you may have and don't be afraid to ask questions if you have any.
---
Other accommodation options for those experiencing domestic abuse
If you decide that Refuge is not appropriate for you, there are other accommodation options for those experiencing domestic abuse.
You may be able to access emergency accommodation through your local council, such as a hostel, hotel or bed and breakfast. 
If someone is fleeing domestic abuse and there is a risk of violence they are entitled to apply to any local authority of their choosing for housing. It is not necessary to have a local connection in cases of domestic abuse.
You may want to ask friends or family if you can stay with them temporarily if it is safe to do so. However, bear in mind that you might be more accessible to your abuser in these circumstances.
Private renting could be an option. For more help and information on general housing options, you could contact your local council housing department.  
If you want to stay in your own home, you may want to consider an injunction to protect you and your children and to keep your abuser away Click here for advice on legal options provided by 'Reducing the risk'